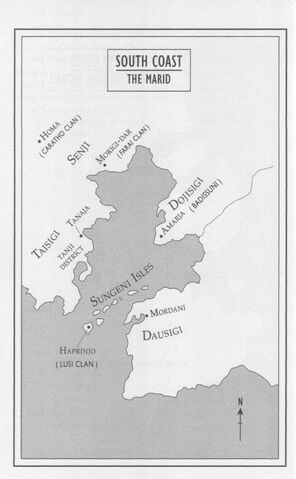 Also known as the
aishidi'mar
, or the Southern Association. The Marid has historically been resistant to joining the
aishidi'tat
, and has backed a number of rebellions against and within the aishidi'tat. However, internal fighting among the five major clans (
Dojisigi
,
Senji
,
Taisigi
,
Dausigi
, and
Sungeni
) are also very common. The Sungeni are the smallest and (mostly) dominated by the Tasaigi.
The image below (also from the appendix of
Conspirator
) describes the genealogy of several major families in the Marid. The genealogy is not entirely correct;
Tori
is a daughter of
Badissuni
, not a wife, and her own daughter's name is
Mujito
. Other errors may exist.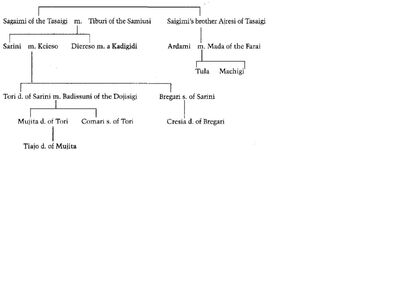 Ad blocker interference detected!
Wikia is a free-to-use site that makes money from advertising. We have a modified experience for viewers using ad blockers

Wikia is not accessible if you've made further modifications. Remove the custom ad blocker rule(s) and the page will load as expected.